Thank you to all of our Contributors
My Societi is the result of a collaboration between Societi supporters who raised the funds to pay for this important project, young people affected by Kawasaki Disease who gave us their thoughts and views, shaping the project, Kawasaki Disease expert doctors who generously gave their time voluntarily and investors in Societi – whose donations made this project possible.
We are hugely proud of the results of this shared effort – working together to create a very valuable information resource for children from every part of the UK who have been affected by Kawasaki Disease. We are exceptionally grateful to every single person and every partner organisation for their fantastic input. Thank you!
Thank you to everyone single one of the thousands of members of Team Societi who helped guide, shape and inform My Societi. Special thanks go to all the young people who contributed – giving us their insights and telling us just what My Societi needed to do, and why for them it was so very important. All this work and feedback has been incredibly valuable – we couldn't have done this without it – and will help all young people affected by Kawasaki Disease who use My Societi. An amazing team result, from a simply amazing team – #TeamSocieti!
Societi Foundation, the UK Foundation for Kawasaki Disease who have developed My Societi received a grant from The Foyle Foundation to support the development work.  The Foyle Foundation is an independent grant making trust that distributes grants to UK charities, and which invested £9,100 specifically to develop My Societi. We are hugely grateful to the Foyle Foundation for their support and shared pledge to build a resource that will provide essential and trustworthy information to young people, tailored to their specific needs.
Societi Foundation was supported by a remarkable partnership with the Ladies Circle throughout 2019 and into 2020. We were delighted to be named as Ladies Circle presidential charity of the year 2019 – 2020 by 2019/20 President, Lindsay Pickard. Ladies Circle is a huge organisation with groups across the UK – and has tens of thousands of members, all of them active in their local communities for many great causes. Find out more here.
Ladies Circle worked tirelessly to raise awareness of Kawasaki Disease, and were constantly coming up with original and exciting ideas to raise funds during, in part, some really difficult times.
Our huge thanks again to Lindsay, her Vice president Michelle and all the members of Ladies Circled for the powerful partnership, immense support and valuable funds raised which have helped to create My Societi.
The Societi Scientific Advisory Board is a phenomenal group of doctors, all expert in Kawasaki Disease, who supports Societi Foundation's work to provide trustworthy, factual and up to date information. We are privileged to have such leading doctors, with immense knowledge about Kawasaki Disease supporting and directing our work. It is critical to one of the central aims of Societi – to always ensure we share reliable facts, and give accurate answers to the questions our families and young people affected by Kawasaki Disease have. Their support in creating My Societi has been simply invaluable and we are extremely grateful for their input – from supporting this project when it was just an idea, through to reviewing medical content across My Societi.
Image Contributors
Many thanks to all the following talented photographers on Unsplash whose images have helped make My Societi beautiful to look at, easy to engage with and relevant for all the young people we're hoping My Societi will support in the months and years ahead:
Elliot Reyna, Egor Myznik, Shawnee D, Noorulabdeen Ahmad, Sinitta Leunen, Andrea Tummons, Luke Porter, Jeswin Thomas, Hannah Busing, Kylie De Guia, Yuval Zukerman, Michael Wright, Markus Spiske, Vince Fleming, Priscilla Du Preez, Tim Mossholder, Drew Beamer, Blake Guidry, Anna Hecker, Philipp Kammerer, Reproductive Health Supplies Coalition, Dan Gold, Stephan Valentin, Camylla Battani, Adam Solomon, Patrick Fore, Dole777, King Lip, Delphine Ducaruge, Brooke Cagle, Zeke Tucker, Jon Tyson, Emma Simpson, Bill Oxford
Huge thanks to the always brilliant and supportive team at O Street for their support, patience, advice and (as ever) amazing design work. It's this careful design, together with what we aim is equally great content, which we know will underpin the success of an accessible, relevant and engaging resource which has thoughtfully and cleverly been developed to ensure it meets the needs and expectations of our audience – young people.
Thank you to the wonderful team at Form Digital for their unrelenting work and phenomenal technical expertise in helping us develop the technical wizardry (well we don't know how it all works!!) which sits behind this dedicated online platform. We've been so grateful to you being open to all our questions, and for working with us to come up with brilliant solutions to all our challenges, all of the time. Your responsiveness, technical know-how and support throughout has been second to none – we just couldn't have done this without you.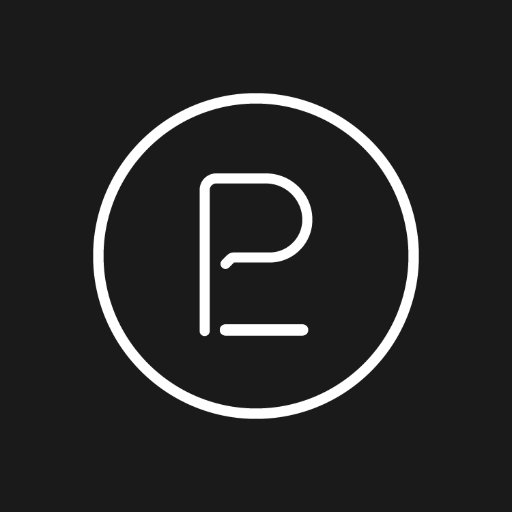 Societi Foundation has benefited from simply brilliant creative work from the team at Pretend Lovers over time, as we have developed film footage and videos for our main website (www.societi.org.uk), our family portal – and now, our My Societi resource, dedicated to meeting the needs of young people who have been affected by Kawasaki Disease. Thank you Pretend Lovers for such amazing expertise, for your long standing commitment to all our work at Societi – you dedication alongside us to getting Kawasaki Disease known, and for your brilliance in creating and editing the bespoke My Societi videos. The results are outstanding and your support throughout is second to none.